Stay tuned to learn more about our sash, our logo and the contributions of our citizens.
Our Logo
The Two-Spirit Michif Local logo was designed in collaboration with Juan Pablo Tovar.

Our Sash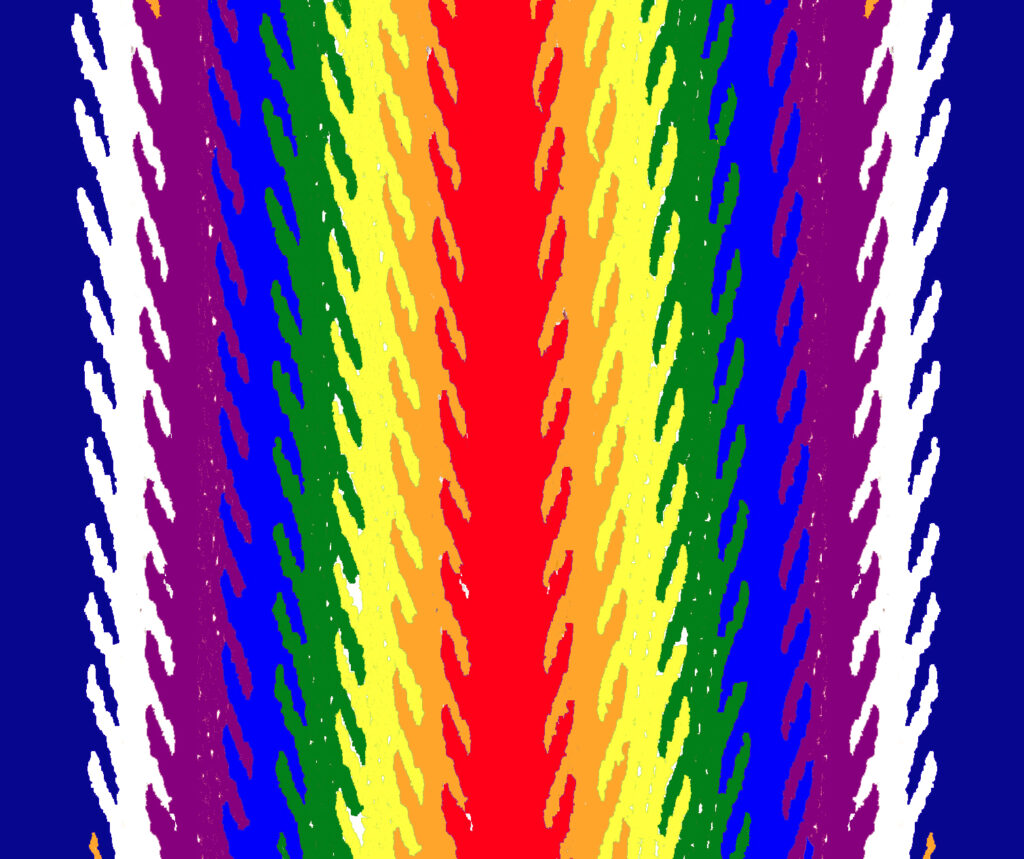 Local Knowledge Sharing Panel
Friday, July 9, 2021 – Two-Spirit Michif Local members Cory Vitt, Lucy Fowler, Dorian Jensen and Nicki Ferland discuss what it means to be Two-Spirit in Canada today, and exchange views on contemporary issues facing 2SLGBTQIA+ Métis.
Hot off the press!
Manitoba Métis Federation's new two-spirit local starts up in Winnipeg

Lenard Monkman | CBC News
Posted August 13, 2019
La Fédération métisse du Manitoba crée une section pour les personnes bispirituelles

Patricia Bitu Tshikudi | Radio-Canada
Publié le 13 août 2019
Manitoba Metis Federation creates Two-Spirit Michif Local to better represent 2SLGBTQ community

Corey Callaghan | Global News
Posted August 24, 2019