The Two-Spirit Michif Local represents Two-Spirit/LGBTQIA+ Michif Citizens in the collective voice, governance and history of the Métis Nation.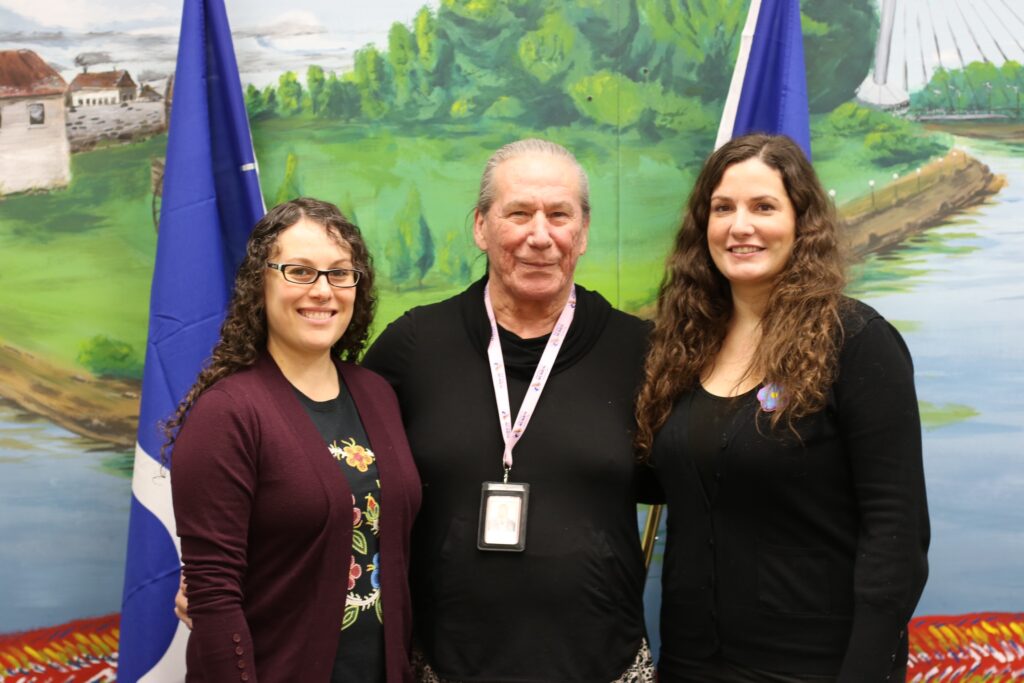 We celebrate The Two-Spirit Michif Local's original executive committee

L-R: Chantal Fiola (Secretary-Treasurer), Charlotte Nolin (Vice-Chair), and Nicki Ferland (Chair)

Photo Credit: Graeme Houssin
Taylor Daigneault was elected as the new 2SML Vice-Chair in May 2021.
Please join us in welcoming them to the executive. Congratulations, Taylor!
New Executive elected September 12, 2022
Please join us in welcoming Season, Sonja, Cory, to the board, Nicki remained on the board as Vice-Chair
Ashleigh was voted in as Youth Council Representative on February 21, 2023
Please join us in welcoming them to be the voice for the youth for the Two-Spirit Michif Local